Aerospace
The Aerospace industry demands highly complex machined parts and relies on Little Lakes to deliver custom built components such as horn antennas for microwave communications satellites.
Our Work
Aerospace components

From satellite mounted microwave antennae to tiny jet engine metering plugs, Little Lakes' professionals deliver aerospace components on time, on spec and on budget. 
Automotive
Automotive part companies have turned to Little Lakes for more than 50 years to deliver exact tooling used in high volume parts manufacturing.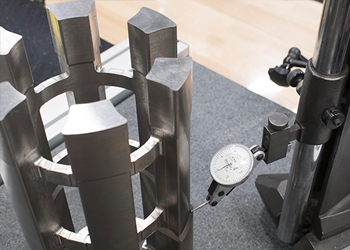 Our Work
Automotive: Powder Metal Tooling
Near perfect vertical surfaces were required on a tool feature for a Little Lakes' automotive customer. We designed the toolpath so that hand polishing was not required, and then used the identical toolpath on all other similar features on the tool. It takes the right tools, and the knowledge of how to use them, to make the perfect tooling surface.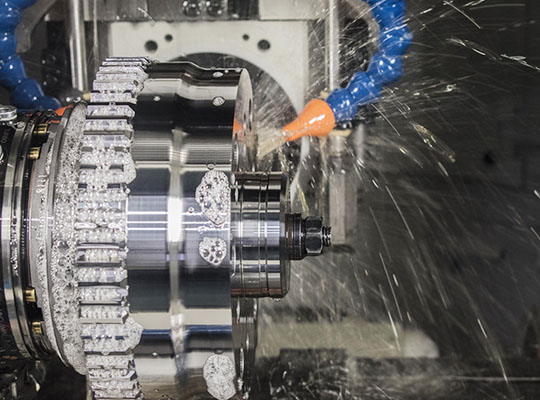 Our Work
Automotive: Flow Forming Tooling
Sometimes bigger is better, especially when milling features with tight radii into hardened materials like D2 or DC53. On our big Makino horizontal mill, the spindle and the parts holding are super stable, eliminating any vibration that could mar the quality of the final tool. Our customers' flow forming tools are the product of this perfect alignment of equipment and know-how.
Defense Industry
Providing precision tools and parts to the Defense Industry.
Awesome tools for an awesome purpose. Unfortunately we can't talk about it here.
Alternative Energy
Alternative energy companies count on Little Lakes to deliver custom built tooling used in the production of solid oxide fuel cells.
Our Work
Energy: Powder Metal Tooling
A highly accurate surface across the entire tool, time and time again, was specified by an energy sector customer. To achieve this, the surface features of the tool were first milled into copper and then carefully EDM burnt into the tool's active surface. Our dedicated 3D optical micro CMM provides the reassurance and proof that we deliver on our promises.
Nuclear
We are proud to supply precision parts to the Canadian Nuclear Industry.
Our Work
Nuclear: Precision Parts

"Nuclear" and "Precision Parts" go hand-in-hand. Through close association with our nuclear customers we conform to CSA N299.4 and "pressure boundary".