Certifications & Memberships
Little Lakes' skilled craftsmen, craftswomen, and engineers use advanced CNC machinery and know-how to deliver precision tooling for demanding applications.
: Facilities & Equipment :
Our Capabilities
Hard Milling  :  HQSF Sink EDM  :  Wire EDM  :  Precision Turning  :  Multi-Axis Grinding  :  CNC CMM 
Automotive: Powder Metal Tooling
Near perfect vertical surfaces were required on a tool feature for a Little Lakes' automotive parts customer. We designed the toolpath so that hand polishing was not required, and then used the identical toolpath on all other similar features on the tool. It takes the right tools, and the knowledge of how to use them, to make the perfect tooling surface.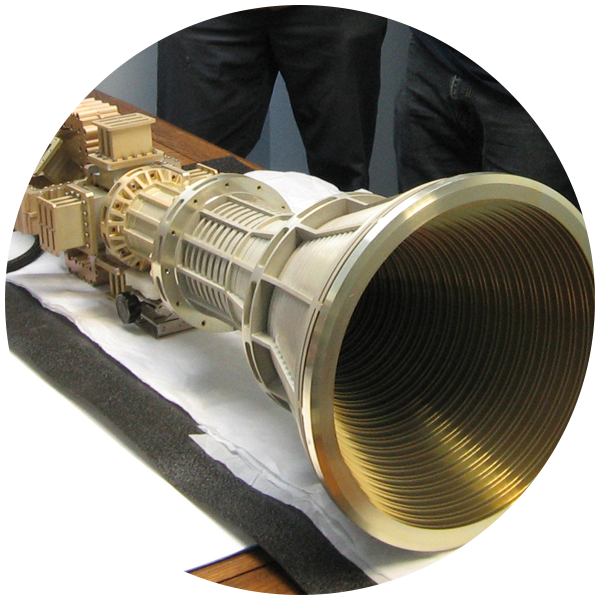 Aerospace: Microwave Communication Components
A customer asked us to manufacture a very demanding component with 0.1 mm wall thickness and internal features requiring a smooth surface. The initial destructive analysis identified tool chatter marks with in the deep, hidden recesses of the part that would not be acceptable. Through careful frequency tuning of the cutting tool by relocating certain setscrews, we removed the internal harmonics and created a chatter-free toolpath. Creative problem solving combined with deep experience and a dedication to customer satisfaction is one of Little Lakes hallmarks.
Alternative Energy: Powder Metal Tool
Our customer requires a highly accurate surface across the entire tool – time and time again.  The surface features are first milled into copper and then carefully EDM burnt into the tool's active surface. Our dedicated 3D optical micro CMM provides the reassurance and proof that what we deliver on our promises.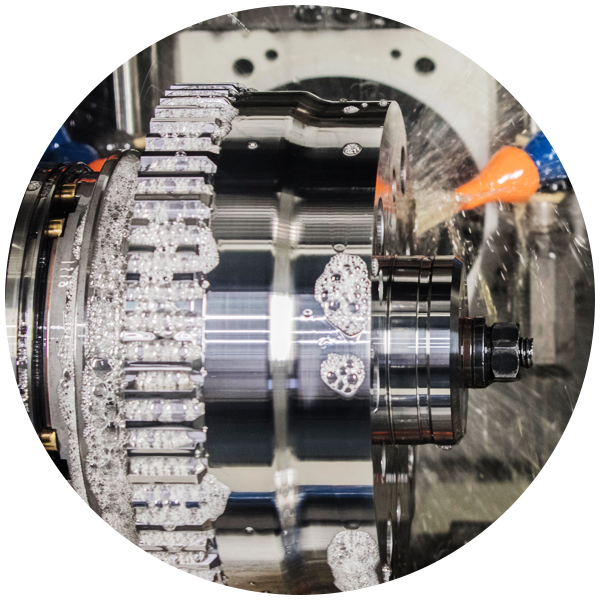 Automotive: Flow Forming Tooling
Sometimes bigger is better, especially when milling features with tight radii into hardened materials like D2 or DC53. On our big Makino horizontal mill, the spindle and the parts holding are super stable, eliminating any vibration that could mar the quality of the final tool. Our customer's flow forming tool is the product of this perfect alignment of equipment and know-how.
"Little Lakes, best partner ever!"
– Design Engineer, Powder Metal Manufacturer

Sink EDM: Electrode burning a punch
Robotic Loading/Unloading of Makino VMC
Hard-milling automotive tool
Hard-milling on a Haas Schleifmaschine (Grinder)
Grinding on Haas Schleifmachine
"Promation Nuclear is very pleased with both Little Lakes' Customer Service and Quality. We value their teams manufacturing expertise and knowledge and their willingness to work with us on challenging components."
– Promation Nuclear
This article was posted on H2-View, the on-line and in-print "must-read service for the ever-growing hydrogen economy globally." "Canadian manufacturer Little Lakes Machine & Tool Co. is looking to connect with hydrogen fuel cell manufacturers, suppliers or...
read more
We are thrilled to support Ontario's nuclear industry with tools and parts! Clicking the picture will take you to OPG's video on our Linkedin page.
read more